Great Utah Snowpack Means Epic Fishing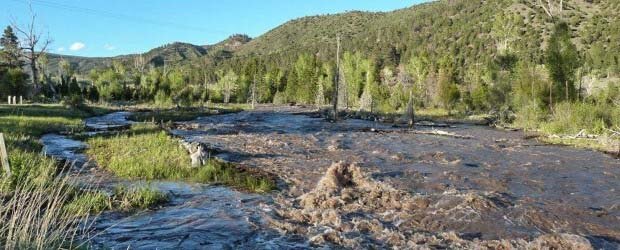 T he snowpack is well over 100% for the most of the state and in the drainage we fish here around Crystal Ranch it is currently at 158%. This is great news!
A good snowpack equates to more water and more food for trout populations in the Spring, Summer, and Fall. We often see better growth, healthier fish, and even better fishing in years with a lot of water.
With this much snow at this point in the year, 2017 is shaping up to be truly epic!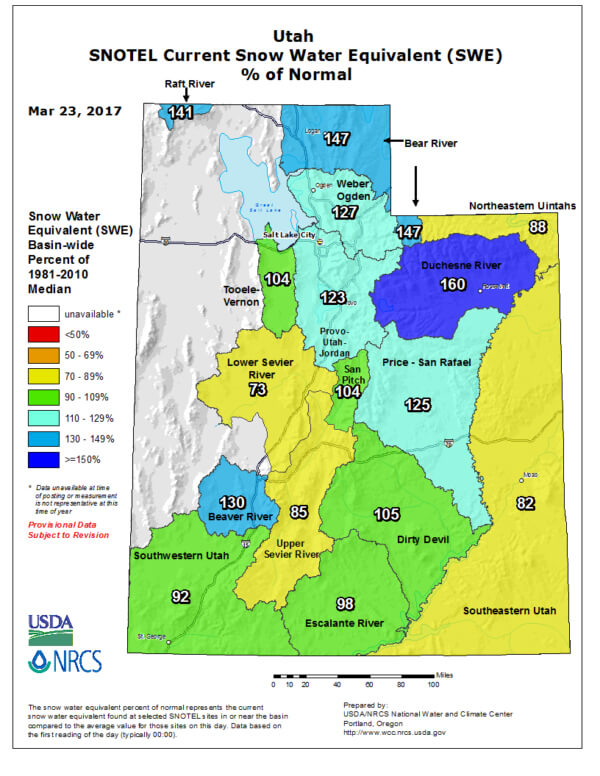 S chedule your trip soon to reserve time during the prime weeks this season. It will probably take until the end of June or into the first couple of weeks of July for the runoff to subside and the fishing to really turn on.
If you were hoping to visit us sooner than that you're in luck. We now have a new mile-long river called Arrowhead Creek which is regulated by a hydro plant at the top of our property. The dam at the plant ensures the flows on this amazing new private water are stable year-round, so there will be great river fishing conditions starting as early as the end of May.