Fly Fishing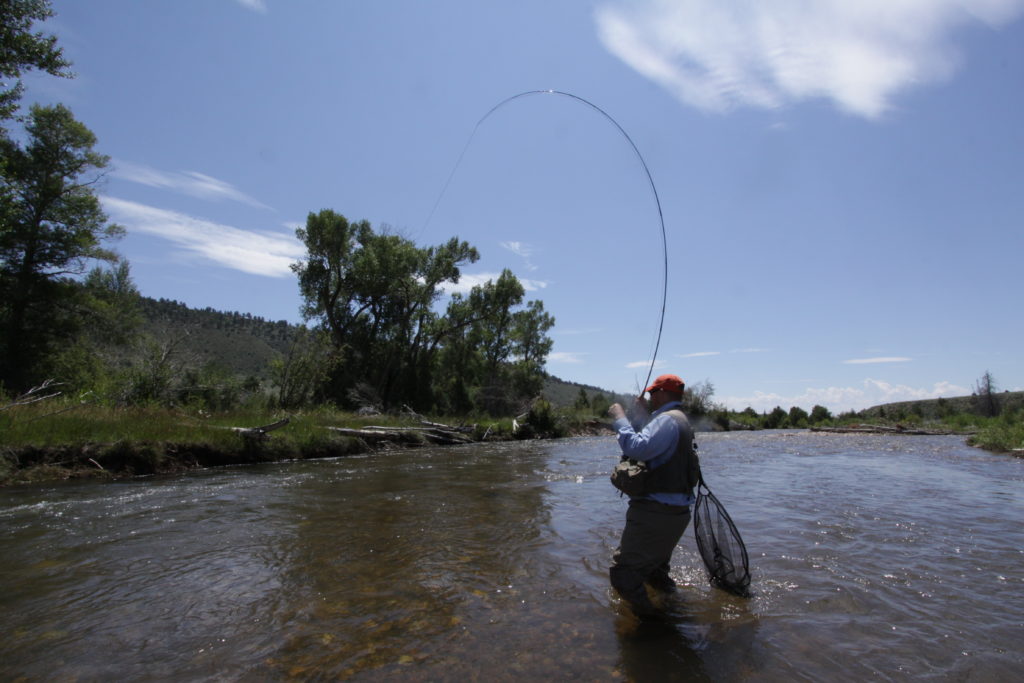 Our marquis activity at the Crystal Ranch is world-class fly fishing. With around 3 miles of private river on the Ranch, along with several trophy trout lakes and ponds, you are sure to enjoy your time on the water. Our skilled fly fishing guides make your experience even better by showing you how and where to catch the fish of your dreams. The Crystal Ranch is one of the only places on earth where you can catch the trout Grand Slam (brook, brown, rainbow, and cutthroat trout) from the same stream.
Snowmobiling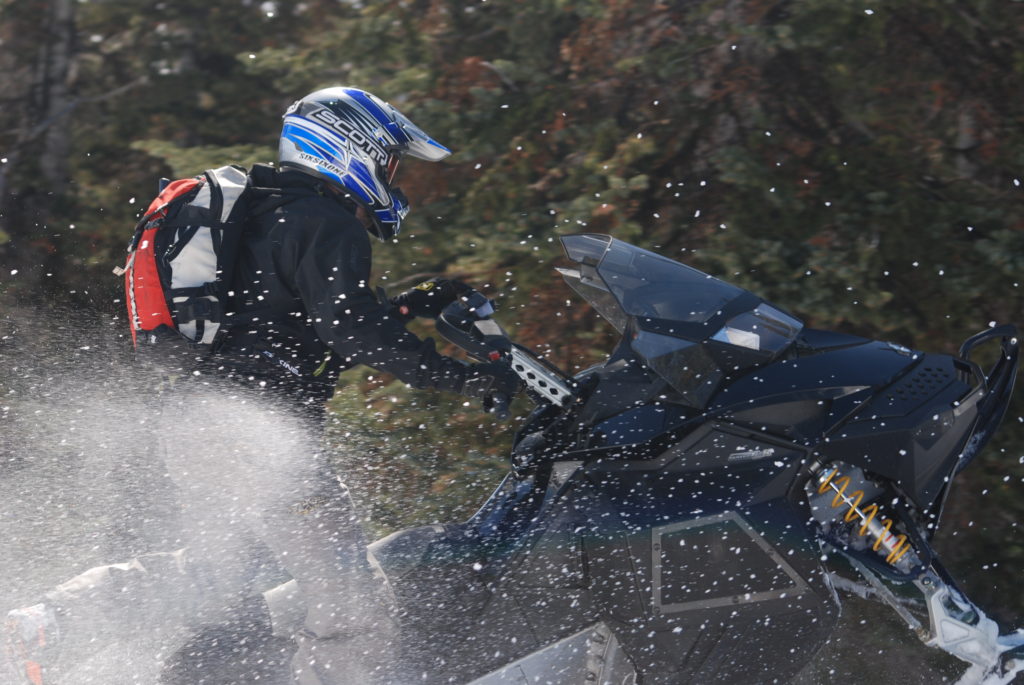 Winter doesn't close down the Lodge at Crystal Ranch, in fact, the snowmobile season is one of the best times to be here. Utah is known for having the "Greatest Snow on Earth" and the Uinta Mountains and Yellowstone Canyon certainly have their fair share of great mountain powder snow and incredible snowmobiling terrain. What's more is that you can ride your snow machines right from the lodge.
Ranch Golf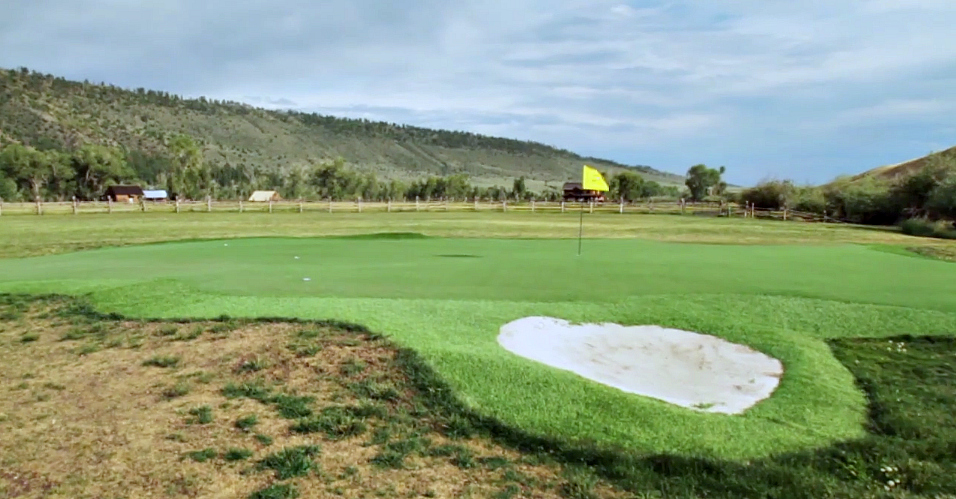 Ranch golfing is a unique way to enjoy golfing in a mountain setting without all of the terrible negative environmental impacts that a conventional golf course causes in pristine wilderness environments. Our ranch golf course utilizes one green that is made of the finest artificial putting surface available. The green is surrounded by "fairway" type grass, sand traps, and a natural grass rough. Nine different tee boxes radiate from the green at distances ranging from about 100 to 25o yards, making each hole a par 3 of varying difficulty.  The tee boxes are located at different angles to the green so you see 9 unique looks.
ATV Riding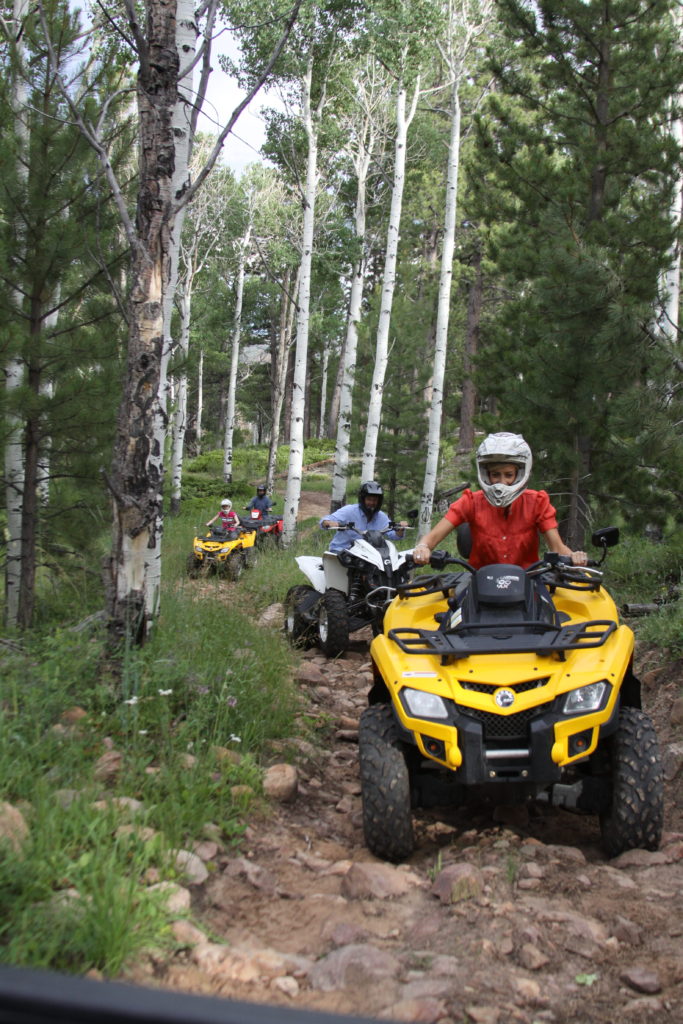 The High Uinta Mountains of Northeastern Utah, especially the Yellowstone Canyon area is well known for having some of the best high mountain ATV trails in the Western United States. The terrain varies from steep and technical mountain slopes to flat and open meadows, offering something for everyone and for every skill level. There are even several places on the mountain trails near the ranch that offer sand riding, which can be tons of fun. Ride up to mountain lookouts at over 10,000 feet in elevation for some amazing scenery. On a clear day, it seems like you can see forever.